Adam is also active as a standup comedian.
Adam was the winner of the 2011 Paddy Laughs Championship and the 2014 Bulmers Forbidden Fruit Comedy Talent Search and a finalist in several other competitions including the Ards Comedy Competition and Tedfest 2014. His standup was featured on RTE Radio One's Arena,The Rowan Hand Show, Good Morning Newry and Mourne, and he has played the Forbidden Fruit Festival, Body & Soul, the Edinburgh Fringe Festival, and accepted invitations for two years running to the Fiddler on the Green Festival.
He has performed on The Fear and contributed material to Republic of Telly, where he worked as an editor and composer for the final three seasons.
'Saw him live for the first time last week and I'm still laughing.' - PJ Gallagher on Twitter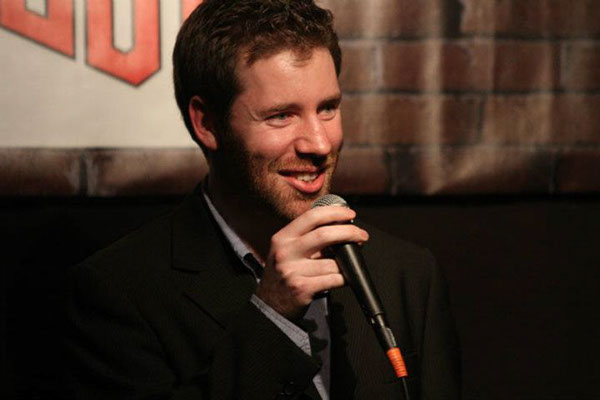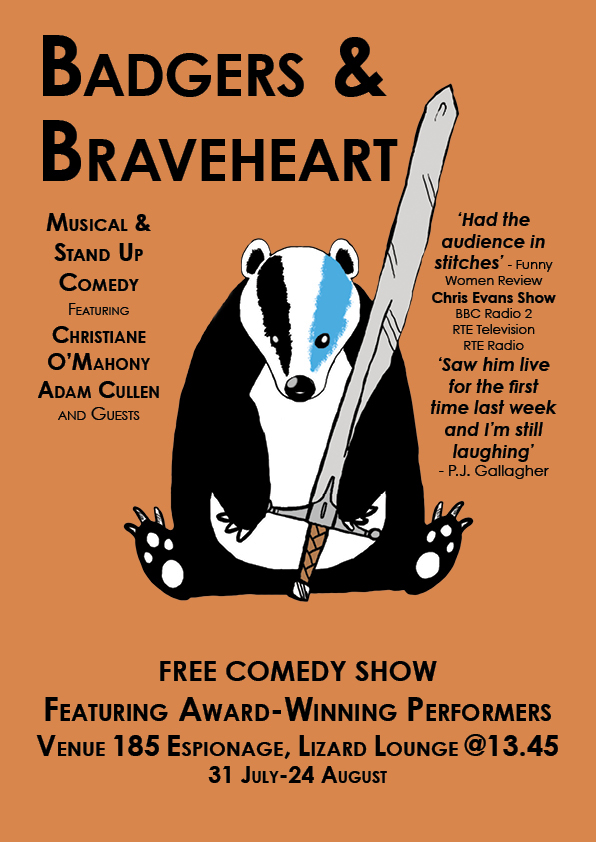 For August 2014 Adam performed stand-up comedy with Harpist-Comedian Christiane O'Mahony for the Edinburgh Fringe. Artwork for the above poster was supplied by Owen Morrison, whose work can be found
here
.
Below is a short clip of some once-off material. Adam improvised this song about a member of the audience. The MC gleaned the following:
that she flew over from the U.S., that she worked with monkeys in a zoo, and she had been raised on an ostrich farm... so there was plenty to work with.